Are ductless mini-splits right for your home?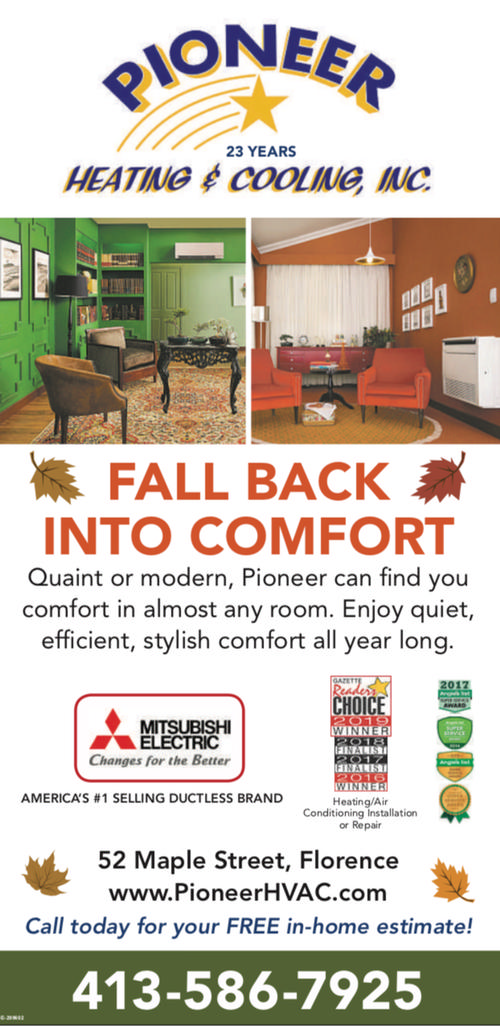 Call today for your FREE in home or virtual consultation!
Check out our testimonials and see what your neighbors think of Ductless cooling & heating....
With so many options in ductless, why choose Pioneer?
Pioneer Heating & Cooling Inc. has been installing ductless mini-splits since 1999.
We are a Mitsubishi certified Diamond Contractor. This means peace of mind and a longer warranty for you!
Our installation team has been working together for nearly 10 years, bringing their professionalism and expertise to every job.
Need to hear it from a customer? No problem! We can provide references of local people who have have allowed Pioneer to earn their business.
No one solution works for everyone. Pioneer recognizes each home and the folks within it have their own needs, and we will work to meet those needs.
We appreciate our customers! We are a local family-run business with the knowledge to rival any of the big guys. We treat you as we would want our family members treated!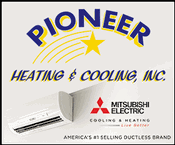 REBATES. REBATES. REBATES
Mitsubishi ductless mini-splits qualify for 0% Heat Loans, and Mass Save rebates!
We will help you navigate the wide world of rebates for any system we install and we will do the necessary paperwork so you can sit back and enjoy your new system!
Call today to schedule your no cost IN HOME OR VIRTUAL CONSULTATION! 413-586-7925
Comfort Control
comfort...in every room. Freedom to control your comfort in each and every room. Simply set the temperature for each room with an easy-to-use controller
INVERTER-driven compressor technology in the outdoor unit delivers precise indoor comfort in each conditioned room with consistent temperature and total control
Our indoor systems operate as low as 19dBs; quieter than a human whisper
i-see™ Sensor detects real-time temperature disparities within a room and automatically adjusts airflow to compensate and perfect comfort
H2i® hyper-heating INVERTER technology provides tremendous heating capabilities when outside ambient temperatures are -13° F to make sure your home is warm and comfortable, even on the coldest days

It's possible to transform any room in your home or your entire home into an oasis of comfort; cool and dry in the summer and warm and cozy in the winter. Mitsubishi Electric gives you precise temperature control even in spaces you thought would be impossible to fix. Thanks to our advanced INVERTER-driven compressor technology and smart, easy-to-use controls, you can achieve consistent temperatures throughout the room as you are saving energy all year long, year after year